I've been reading Wayne Johnston's book The Navigator of New York.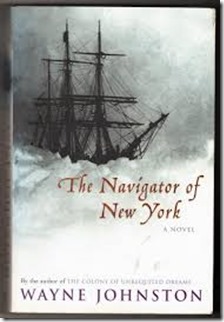 There's a passage about the explorer Robert Peary's wife, Jo, who, even in the 13 months or so of being marooned in the Arctic, had kept herself and her husband distant from the rest of the crew by means of a thin curtain to separate them from their "social inferiors".
No matter where you are on this planet, some people think they're better than the rest. The rest, resent this.
Think of the "down trodden" and "forgotten" voters for Trump. This is the almost mythical group who say they've been left behind.
But now, they're in power. Who's the forgotten now?
If Trump and his Eminence grise, Steven Bannon,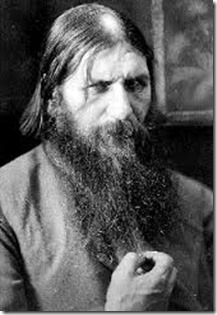 have their way, it will be establishment media. TV networks and newspapers.
They have branded "the media" as the Opposition Party.
That's a somewhat amazing statement given that "oppositional media" or "alternative media" (think "alt-right") exactly sums up Bannon's Breitbart News Network.
They've made the media the enemy and have the full support of their voter base. The left-behinders.
All this is frightening. As American emotion ramps up between those who think Trump is the devil and those who think he's their saviour, it has the makings of a new kind of civil war.
Who will carry the new "Confederate" flag this time? The Democrats? The Media?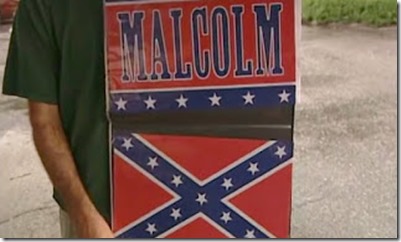 Maybe Chris Rock's suggestion above?
I do not come at this with a political agenda or with any particular psychological insights into American society. I come at this as both a media producer and I.T. professional.
I do know something about fiction and how to produce it for the media.
I know that 9/11 and Donald Trump's election, would not be believed as fiction. Maybe you could pitch them as ideas for a B grade Sci-Fi movie.
It's a time when everything you see on television makes no impact because it just seems so tame and immaterial compared to what's going on in real life.
Trump is from reality TV, which is fake life. Scripted fake life.
Both Trump and his megaphone (Twitter) are the latest examples of popular American media and technology.
He is using new media to kill old media. Using Twitter against the major TV networks, he can "leap frog" directly to their voter base and the American public at large.
We know what the bullets look like. They look like 140 character index cards with recipes for insanity printed on them.
Without Twitter, he may not have won the election.
A few days ago, Charlie Rose had Bill Gates and Warren Buffett on his show. These guys could buy and sell Donald Trump.
They didn't mention Trump once. The big boys were sitting at the grown up table and Donald was off to the side at his folding card table for Christmas dinner.
It occurred to me that this is the way to get Trump.
He's a reality TV producer. That's the way he's going to run the USA.
As the old Zen saying goes: "The way he does one thing is the way he does everything".
Trump craves an audience. Just don't give him one.
Today's Listening:
1. The Stable Song by Gregory Alan Isakov fr: That Sea, The Gambler
2. You Don't Know Me by Nora Jones with Wynton Marsalis fr: "Willie Nelson & Wynton Marsalis play the music of Ray Charles, with special guest Norah Jones".
3. Low Steppin' by Larry Carlton and Lee Ritenour fr: Larry and Lee